The Culinary Hot-Spots of Lindos Royal Resort
Discover the gourmet destinations that will take your Rhodes Island holiday to the next level; the first class restaurants of Lindos Royal Resort will tantalize your taste buds with extraordinary flavors from all around the world, from a hearty breakfast to fine dining options. Our dishes are all prepared with pure, locally sourced fresh ingredients that are in season and pay homage to the multicultural culinary tradition of Rhodes and Greece.
We have designed our restaurant menus with the aim of satisfying all your senses, offering traditional Greek recipes, paired with international favorites and original Mediterranean dishes in combinations that will amaze you, always prepared with passion and love and served by our dedicated, professional staff. We invite you to embark on a delicious culinary journey of a lifetime!
The All Inclusive 'Dine-Around' program allows guests to enjoy dinner one time at each theme restaurant during their stay at no extra cost and in exchange with their dinner in the Main Restaurant. Drinks are not included. Booking in advance is required. Valid only for stays of 7 nights minimum.
The main restaurant at Lindos Royal welcomes you to an exciting discovery of world flavors! From early morning till supper and dinner, the Lindos Royal restaurant takes you all around the world with delicious original dishes and classic favorites, setting off from Greece and the Mediterranean and reaching all around the globe's gastronomic best spots.
Begin your day with breakfast – or late breakfast if you like to sleep in – in our delicious American buffet and discover the mouthwatering live cooking stations where your breakfast is prepared in front of the guests! For lunch, discover original recipes from Greece and the Mediterranean region at our diverse and flavorful cooking stations that prepare live for you healthy meals followed up with the most delightful sweets and desserts.
While the day slowly gives its place to dusk, dinner is served in the main restaurant of Lindos Royal Resort inviting you to a world of flavors, smells and divine tastes. Theme nights with original recipes from around the world brilliantly executed by our top chefs offer you an irresistible culinary adventure.
Breakfast: 07:00 – 10:00 (Full American breakfast buffet and show cooking stations)
Late breakfast: 10:00 – 11:00 (Full Continental Breakfast buffet)
Lunch: 12:30 – 14:30 (Greek and International buffet and show cooking stations)
Dinner: 19:00 – 21:30 (International Themed Nights and show cooking stations)
Meze Greek Theme Restaurant
If you are feeling more adventurous and want to become a true Greek cuisine connoisseur, here you will find all the delicious dishes of the popular Greek culinary tradition. Unique recipes from all around Greece, locally sourced seasonal ingredients prepared by our top chefs and the famous Greek cheek lead to dishes that bring the quintessence of the Mediterranean to your palate.
Lindos Royal offers each guest one dinner in the Greek Thematic restaurant weekly (drinks not included – reservation required one day in advance).
The Greek Restaurant is open 19:00 to 21:30, 6 nights a week (reservation required one day in advance)
Mediterranean Theme Restaurant
Mediterranean flavors under the warm Greek sun!
In the Mediterranean Theme Restaurant you can travel Greek tradition without making a step further; discover the delightful resources of the Aegean Sea, the root of healthy Mediterranean diet. Recipes that showcase the products that pay homage to the sacred earth, recipes that have been kept as family secrets for centuries, surprising, delicious and original, prepared with the purest first ingredients that will amaze your taste buds!
You will discover recipes that are reminiscent of the past and the magnificence of the Mediterranean, and enjoy the most delicious tastes of the world!
The Mediterranean Restaurant is open 19:00 to 21:30, 6 nights a week (reservation required one day in advance)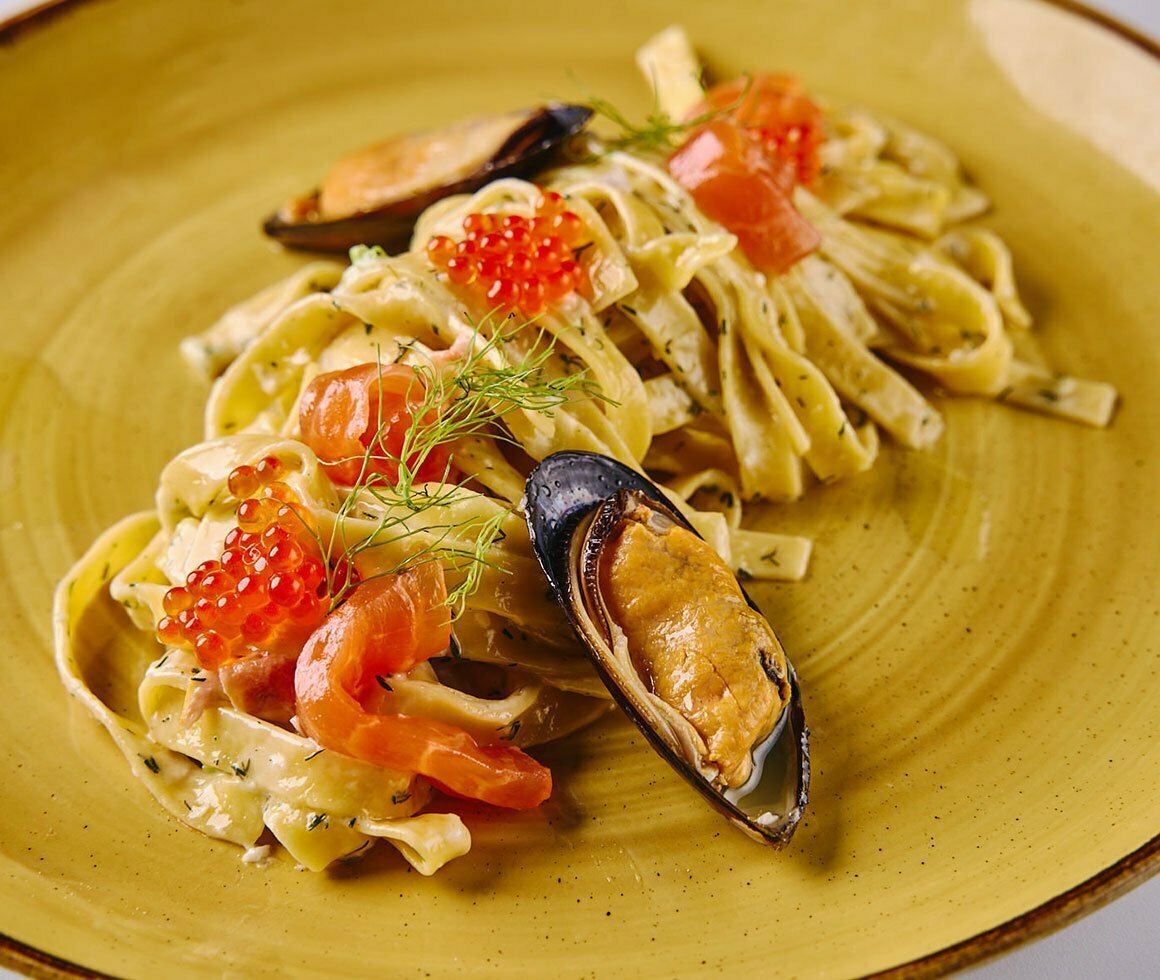 Τhe Grill Theme Restaurant
For meat afficionados!
Let yourself give in to the delicious meal suggestions of the Lindos Royal Grill Restaurant. Flavors, bold spices and unanticipated blends invite you to a culinary adventure; dinner here is a gastronomic experience to remember.
The Grill Restaurant is open 19:00 to 21:30, 6 nights a week (reservation required one day in advance)
The ideal spot for sparkling evenings under the starry sky; enjoy signature drinks prepared by our top mixologists and delicious cocktails with a view to the endless Aegean blue.
Lobby Main Bar is open from 17:00 to 01:00.
* Please note that the Lobby Main Bar is not included within the all-inclusie package.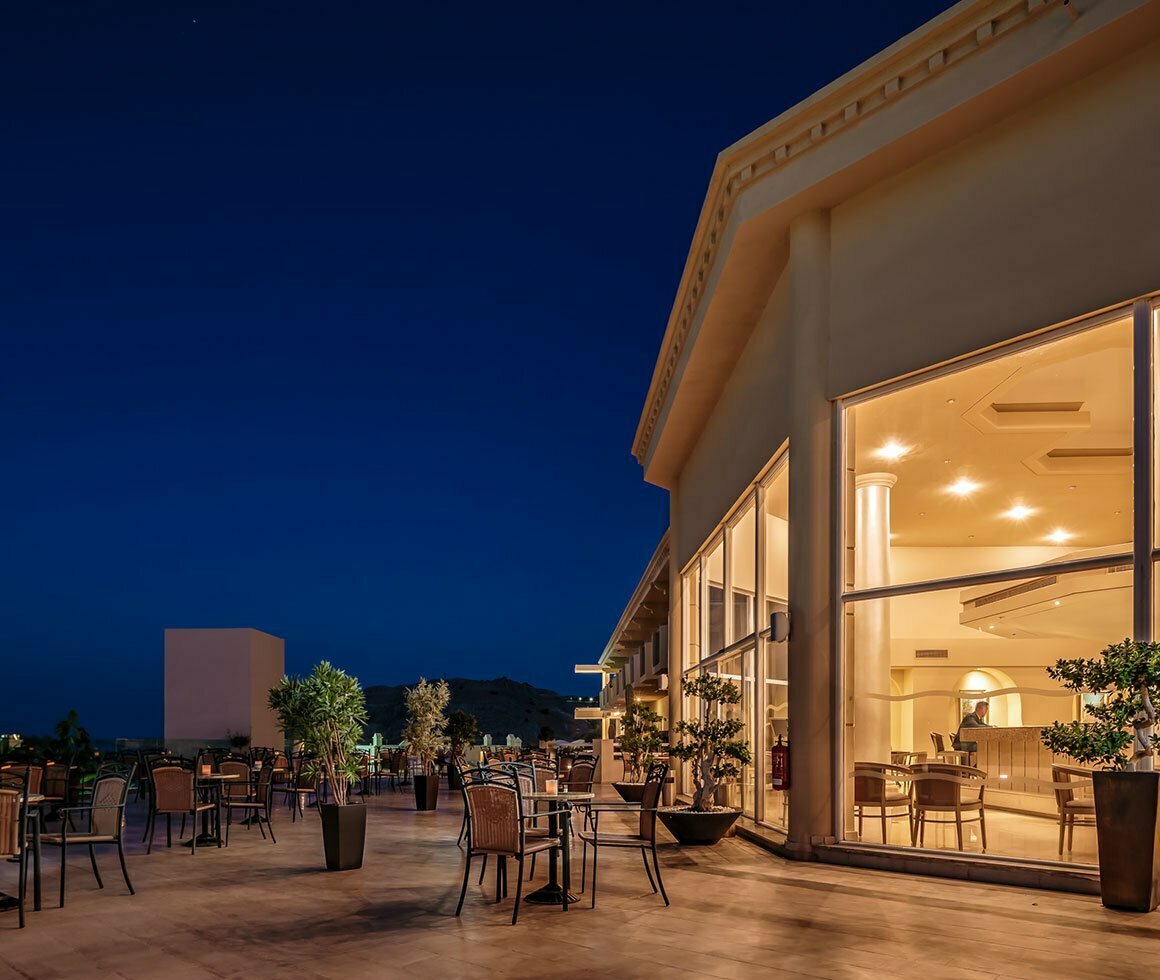 It is said that the Nymph Calypso tempted the sailors that reached her island with succulent fruits and treats, that made them forget their homes; the Calypso Bar of Lindos Royal Resort will be your daily temptation with refreshing spirits and creative drinks, as well as every kind of soft drinks and beverages, fresh juices, coffee and tea, local distilled beverages and wine.
Stay cool and refreshed throughout the day at the Calypso All Day bar! The Calypso Bar is included in the Lindos Royal Resort's all-inclusive concept.
Calypso serves daily from 10:00 to 23:00. From 12:00 to 16:00 the restaurant serves snacks.
Enjoy a warm summer day under the bright Greek sun is the cool expanse of Lindos Royal Resort pool, at the picturesque Vlycha Bay on Rhodes Island. Making your summer days even better, the Pool Bar at Lindos Royal serves energizing drinks, fresh juices, coffee and tea, soft drinks and alcoholic beverages and cocktails, as part of the all-inclusive concept, to enjoy from your own private spot under the sun! Alternate between cooling dives in the pool or basking and tanning and indulge in astonishing drinks at any time at your poolside paradise, your little spot of freedom and relaxation under the Mediterranean sun!
The Pool Bar of Lindos Royal serves daily from 10:00 to 18:00
Do not interrupt your peaceful recline by the pool, enjoy the fabulous Greek sun undisturbed; the Snack Bar at Lindos Royal Resort is the best spot for delicious Greek and International light nibbles inspired by the most popular street food. Hot dogs, gyros, burgers and more paired with chilled local wine, beer, coffee and refreshments will keep you refreshed and content, for a long day of fun and summer activities. If you are a caffeine lover, freshly baked buns, cakes and cookies accompany your coffee break splendidly, for laid-back afternoons like a local Greek! The Snack Bar of Lindos Royal Resort is part of the all-inclusive concept.
The Snack Bar of Lindos Royal serves daily from 12:00 to 16:00